Swimming in the sparkling blue waters of the Adriatic sea, admiring the facades of a Roman fortress city centre, gorging on traditional Dalmatian cuisine and sunbathing on the beach – doesn't this make for a tantalising itinerary? 1 day in Split offers a healthy mix of culture, history, food and entertainment within an area that can be largely reached on foot. So don't despair; there's time to take in the sights within Diocleatian's Palace and its surrounds from dawn til dusk.
---
A ONE DAY ITINERARY FOR SPLIT, CROATIA
---
8:00 AM
Wake early to beat the crowds and head to the Cathedral of Saint Domnius, next to the courtyard Trg Peristil. Don't enter the cathedral just yet. Buy a ticket at the booth to the left of the entrance to the cathedral (20 kuna/pp*) to climb the bell tower. This is the perfect place to enjoy panoramic views of Split and to get your bearings. Look down on the red roofs of Diocletian's Palace and out towards the harbour.
9:00 AM
After your morning climb, it's time to head to towards the Eastern Gate. Just outside the city walls you'll find 4coffee soul food & Specialty Coffee. Perch on one of the few stools with a latte and watch the pedestrians stroll by. You may even be joined by one of the resident dogs. Then, follow the cries of market vendors to Split's outdoor market Pazar. Haggle with the locals over some fresh fruit or if it's pastry you're after, visit the 24-hour Bobis d.o.o bakery.
10:00 AM
Join a walking tour. Learn how Emperor Diocletian voluntarily gave up the throne of the Roman Empire in the 4th century and came to Split to build the imposing complex named after himself. Wander the alleyways of Diocletian's Palace. The white limestone buildings and walls are now home to bustling restaurants and cafes.
12:00 PM
Your feet will want a break now. Chances are you're famished too. Eat at Villa Spiza if you're not fussy; the menu changes daily with fresh produce turned into unpretentious meals. Or head to Konoba Marjan to sample Adriatic seafood or the Dalmatian stew pašticada. For something more low-key, pick up a sandwich at one of the BOBIS d.o.o. bakeries. Then head for Riva, sit by the water's edge and watch people shuffle by.
2:00 PM
Just in case you need another pit stop to rest your feet or a pick-me-up beverage, swing by D16 Specialty Coffee. We can recommend the Aeropress.
3:00 PM
Head past the train station and bus terminal towards Bačvice Beach where the water is shallow and the waves gentle. Work on your tan and take a dip in the sparkling waters of the Adriatic Sea. For a refreshing drink, you're best to head to one of the lounges at Beach & Booze Atmosphere Bar.
7:00 PM
Stroll along Riva where the waterfront will be bustling with restaurants and buskers. Enjoy the sea breeze and watch the sunset behind Marjan Hill. Relax over a pre-dinner wine at Uje Wine Bar or Zinfandel. If it's cocktails you're after, best to head to Sanctuary.
9:00 PM
Put aside one evening for date night. Indulge in the Dalmatian cuisine, many dishes which revolve around seafood. Try smoked seafood risotto at Apetit Restaurant or rayfish at Konoba Ma:Toni. Select a bottle of wine from one of the regions in the Balkans; Macedonia, Montenegro or Croatia itself.
11:30PM
Wanna dance? Head back towards Bačvice Beach to Tropic Club or Club Black & White.
---
---
Where To Stay
There is a wide range of accommodation options in Split and the surrounding area. If you decide to stay in Diocletian's Palace, remember that the Old Town is a pedestrian-only zone. Check out our below recommendations to find something within your budget.
Feeling Flush
Villa Split Heritage Hotel
Bajamontijeva ul. 5, 21000, Split
Treat Yo'self
Bed & Atmosphere
Tončićeva ul. 2, 21000, Split
Tight Belt
Goli + Bosi Design Hostel
Morpurgova poljana 2, 21000, Split
How To Get There
Fly to Split
During the summer, you can fly to Split direct from major European cities including London, Rome, Berlin and Barcelona. Be warned: the airport is small with limited facilities and doesn't have the best reviews.
Drive to Split
From the north (Zagreb), jump on the A1/E71 which is the main highway that cuts through the country. From the south (Dubrovnik), the fastest route is via the E65 and D8.
Bus to Split
Split is accessible by bus from major surrounding cities including Zagreb (approx 6 hrs), Dubrovnik (3 hrs) and Sarajevo (4 hrs). The bus terminal is right next to Split's train station with one-way tickets starting from approximately €14. Check out Croatia Bus for timetables.
Ferry to Split
Split is a main port along the Adriatic Coast. There are many ferry services to and from surrounding Dalmatian islands and cities including Dubrovnik, Hvar, Vis and Korcula. Visit this website for the most up-to-date timetables and ticket prices.
---
---
LIKE THIS POST? PIN IT AND SHARE IT!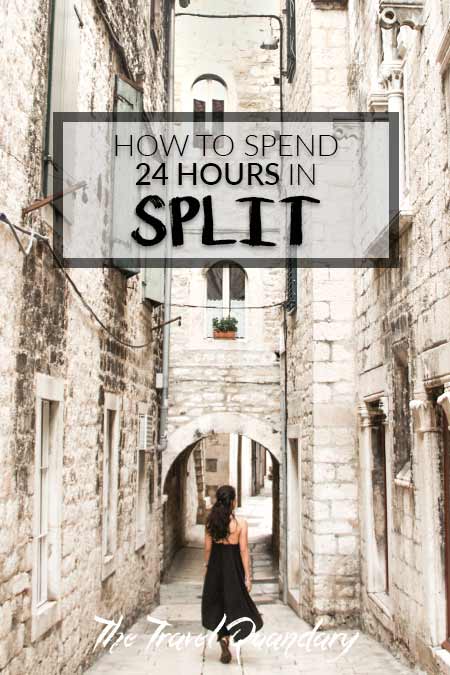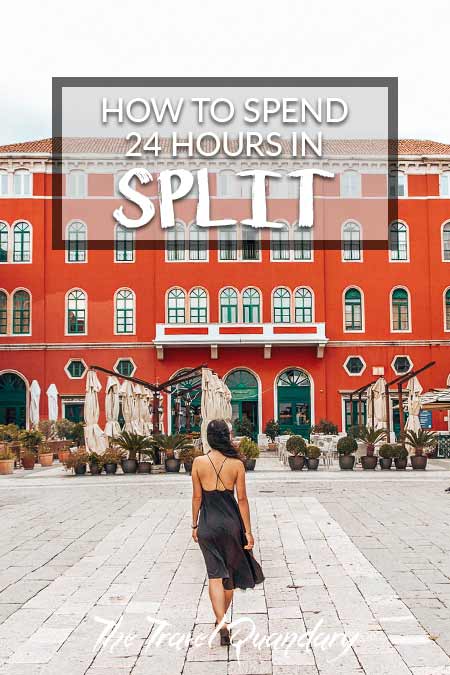 You might also like