Copenhagen is clean, colourful and cool. A country that produced one of the greatest fairytale writers and adopted our fellow countrywoman as their Princess and future Queen racks up plenty of brownie points. Remnants of historic nobility blend harmoniously with modern world-class design in the Danish capital which is pushing to be carbon-neutral by 2025. Discover what to see & eat, where to sleep & shop in our complete guide – a 2 days in Copenhagen itinerary. Get around on two wheels or two legs, dine in a revered Michelin star restaurant and pull on some organic wool in the winter months and prepare to hygge. Shop the racks of sleek Nordic design, enjoy a lip-smacking smørrebrød and snoop around royal palaces.
The UN's 2013 World Happiness Report scored the Danes the happiest people in the world and after a few cups of
gløgg
(mulled wine) or snaps, we guarantee that you will be pretty happy too.
---
THE BEST OF COPENHAGEN IN 48 HOURS
---
WHAT TO SEE & DO
Nyhavn
The iconic rainbow facade is Copenhagen's picture perfect Instagram spot. The 17th-century canal was previously the gateway for delivering cargo from the sea to the old inner city at Kongens Nytorv (King's Square). The sailors and prostitutes have been replaced by cosy bars, cafes and classy restaurants. Stroll along the waterfront and snap your selfie next to the many historical wooden ships sitting in the harbour.
TIP: The restaurants along Nyhavn mostly cater for tourists and tend to be overpriced. I would recommend dining a few streets away (check the Where To Eat section below). Instead, grab a beer from the local supermarket and sit by the waterfront to watch the sunset.
Address | Nyhavn
Tivoli Gardens
One of the world's oldest amusement parks, Tivoli Gardens opened its doors in 1843. Scandinavia's equivalent to Disneyland (it is rumoured that Walt Disney drew inspiration from this theme park), little kids and big kids should spend an entire day here. Bring a picnic to enjoy in the lush gardens or choose from Tivoli's broad selection of restaurants. Feel wistfully nostalgic as you wander by historic buildings and make sure to be around when night falls to witness the magic of thousands of coloured lights illuminating the gardens. For the adrenaline junkies, the 'must-do' ride is the wooden roller coaster from 1914. There's live music every day and seasonal events during Halloween, Christmas and New Year.
Address | Vesterbrogade 3, 1630 København V
Opening Hours | Summer (4 April – 22 September): Sunday – Thursday 11.00am – 11.00pm. Friday – Saturday 11.00am – 12.00pm. Halloween (11 October – 3 November. Christmas (16 November – 5 January).
Admission | DKK 130
Website | http://www.tivoli.dk/
The Little Mermaid
Hans Christian Andersen's under-the-sea protagonist was immortalized in a bronze and granite sculpture by sculptor Edvard Eriksen. The Little Mermaid was inspired by ballerina Ellen Price who dance the lead role at the Royal Theatre in 1909. The sculpture has sat in Copenhagen harbour since 1913. She has unfortunately been victim to vandals several times but is lovingly restored after each attack. Visit one of the most famous tourist attractions perched on a rock at Langelinje Promenade.
Address | Langelinie, 2100 København Ø
Opening Hours | 24 Hours
Christiania
An alternative society established in 1971 by a group of hippies, (Freetown) Christiania operates as a separate society completely independent of the Danish government. Residents are largely self-sufficient in the green and car-free neighbourhood. Visitors to the area are free to explore the art galleries, music venues and organic eateries. Guided tours are also run by local Christianites. Visitors are advised not to film or photography in Christiania.
Address | Bådsmandsstræde 43, 1407 København K
Website | http://www.christiania.org/
Kastellet
Copenhagen's Citadel is one of the best preserved star fortresses in Northern Europe. Commissioned by the Danish King, Christian IV in 1626, Kastellat used to encircle the city with the ring of bastioned ramparts. Today, the buildings inside are used as military barracks and offices. Visitors can enter the citadel via two gates to walk around the historic site and public park.
Address | Gl. Hovedvagt, Kastellet 1, 2100 København
Opening Hours | Daily
The Round Tower
Rundetaarn or The Round Tower is Europe's oldest functioning observatory in Europe. Built under the reign of King Christian IV, the observatory is still used by amateur astronomers. There is no elevator inside; visitors climb to the observatory via the 281m long spiral ramp. Once at the top, you're rewarded with views of Christiansborg Palace, Rosenborg Castle and even Sweden on very clear days. The Round Tower also features a bell loft and impressive library hall which serves as a gallery and concert venue. Open 7 days a week.
Address | Købmagergade 52A, 1150 København
Opening Hours | Winter (Oct 1 – Apr 30): Thursday – Monday 10.00am – 6.00pm. Tuesday – Wednesday 10.00am – 9.00pm. Summer (May 1 – September 30): Daily 10.00am – 8.00pm
Admission | DKK 25
Website | http://www.rundetaarn.dk/
Superkilen Park
Located in the Mimersgade Quarter, this urban open space in Nørreboro was designed to celebrate diversity around the world. Covering approximately 30,000m², Superkilen is divided into three main areas: The Red Square, The Black Market and The Green Park. Among the cafes and bicycle paths, the park exhibits items from all over the globe including a Thai boxing ring, a Moroccan fountain and table tennis tables from Spain.
Address | Nørrebrogade 210, 2200 København N
Website | http://superflex.net/tools/superkilen/image
WHERE TO EAT
Warpigs
Located in Copenhagen's meatpacking district, this Texan BBQ joint is not one for our vegetarian friends. It's a good idea to visit with a group of friends as Warpigs serves up trays full of delicious slow-cooked meat. The restaurant also features an onsite brewery in case you get thirsty. Whatever you do, arrive hungry and early, as they do sell out most nights. Once it's gone – it's gone. #meatsweats
Address | Flæsketorvet 25, 1711 København V
Opening Hours | Monday – Thursday 11.00am – 12.00am. Friday – Saturday 11.00am – 2.00am. Sunday 11.00am – 11.00pm (kitchen closes 10.00pm every day)
Website | http://warpigs.dk/
Grød
For all the health-nuts, you're best to start your day at one of the Grød cafes dotted around the city. Having opened its first porridge bar in 2011, Grød now has three locations and has made porridge a cool breakfast food once more. I'd recommend the acai-chia Grød bowl. Topped with peanut butter and banana, this low GI bowl is sure to keep your energy up for a full day of sightseeing.
Address | Multiple Locations
Website | http://groed.com/
Isted Grill
If you're looking for a late night snack or a greasy hangover cure, look no further than Isted Grill. Add extra cheese or bacon to your burger or sandwich or pick from the BBQ menu for grilled meat with a side of fries. Order the pork sandwich to cure your late night cravings (I might be speaking from experience). Your tastebuds can also travel to Asia as Isted Grill also offers a vast array of Chinese menu options!
Address | Istedgade 92, 1650 København V
Opening Hours | Daily 4.00pm – 2.00am
Website | http://www.istedgrill.dk/secondframe.html
Paté Paté
One of the oldest restaurants in the Meatpacking District, Paté Paté serves rustic food with Spanish, French and Moroccoan influences. Open for breakfast, lunch and dinner, the restaurant is suitable for morning meetings, a lazy lunch or a candlelight dinner date for two. Located in a beautiful raw room (a former paté factory), Paté Paté offers an extensive wine list with staff on hand to tell you stories behind the wine. Reservations recommended.
Address | Slagterboderne 1, 1716 København V
Opening Hours | Monday – Wednesday 9.00am – 12.00am. Thursday – Friday 9.00am – 1.00pm. Saturday 11.30am – 1.00am. Sunday – Summer months only (April – August)
Website | http://www.patepate.dk/
Granola
You can't miss the entrance to Granola with the large decorative sign hanging over the shopfront. Hang with the locals in the coffee lounge which is smothered with nostalgic paraphernalia from the 50s and 60s. In the summertime, Granola's creamy ice-cream and fruity milkshakes will be an ideal option. It's a popular haunt for weekend brunch so make sure to make a reservation. Open for breakfast, lunch and dinner.
Address Værnedamsvej 5, 1819 Frederiksberg C
Opening Hours | Monday – Wednesday 7.30am – 11.00pm. Thursday – Friday 7.30am – 12.00am. Saturday 9.00am – 12.00am. Sunday 9.00am – 5.00pm
Website | http://www.granola.dk/
Nørrebro Bryghus
Denmark's first CO2-neutral brewery, Nørrebro Bryghus is not only combatting air pollution but is also making beer somewhat classy. A microbrewery run by prize-winner Anders Kissmeyer, the establishment has strived to bring attention back to Nordic flavours. Housed in a 19th century Classicist brick building, you are spoilt for choice with up to 10 different types of beer available daily. It would be worth your time to sit down to a classic Danish lunch or gourmet dinner, because I guarantee that after you visit this beer kitchen, you might not look at your local pub in the same way again.
Address | Ryesgade 3, 2200 København N
Opening Hours | Lunch: Monday – Sunday 12.00pm – 4.00pm. Dinner: Monday – Saturday 5.30pm – 10.00pm. Sunday 5.30pm – 9.00pm
Website | http://www.noerrebrobryghus.dk/en
WHERE TO DRINK
The Coffee Collective
Deeply committed to a transparent direct trade model, The Coffee Collective has been pioneering the third-wave coffee experience in Copenhagen since 2007. Farmers are visited yearly to oversee working conditions and coffee production. Coffee beans are roasted on Godthåbsvej where guided tours are offered on the first Friday of each month. While the décor of the four café bars bucks uniformity, you can expect premium coffee brewed at all locations. Make sure to stop by Bernikow for one of the coffee cocktails.
Address | Multiple Locations
Website | https://coffeecollective.dk/
---
---
CUB Coffee Bar
CUB, short for Copenhagen Underground Brewers, is another Danish specialty coffee company passionate about sourcing the highest quality coffee. Closely collaborating with Copenhagen Coffee Lab, CUB's coffee selection changes seasonally to keep things exciting and fresh. Each coffee bar features typical minimalist Scandi décor with abstract art and wooden furniture. Choose a milk-based coffee or pour over with a breakfast pastry and if it's sunny, grab a seat at one of the outdoor tables. A sister location can be found in Copenhagen K.
Address | Strandlodsvej 48, 2300 København S
Opening Hours | Monday – Friday 7.30am – 6.0pm. Saturday 9.00am – 5.00pm. Sunday 10.00am – 5.00pm.
Website | https://www.cubcoffeebar.com
Democratic Coffee
The students who study at the Hovedbibliotek are pretty lucky to have Democratic Coffee next door. Occupying the space next to the library, I'm not sure how you're supposed to concentrate on your books when the smell of freshly baked almond croissants wafts through the air. Specializing in single-origin coffee, the wooden bar provides an optimal spot for sipping coffee and watching the world pass by outside If crumbs from your almond croissant fall between the pages of your book, I think you'd be somewhat forgiven.
Address | Krystalgade 15, 1172 København K
Opening Hours | Monday – Friday 7.30am – 7.00pm. Saturday 9.00am – 4.00pm
Website | Democratic Coffee on Facebook
Mikkeller Bar
From math and physics teacher to internationally acclaimed brewer, Mikkel Borg Bjergsø established Mikkeller from his kitchen in Copenhagen. Today, craft beer fans can enjoy more than 20 varieties on tap brewed by Mikkeller and the world's best breweries. Take a seat and enjoy a few pints with a selection of chesses, snacks and meats. The staff are beer enthusiasts and will happily talk your ear off. And if you can't get enough of Mikkeller's brew, visit their webshop and have it delivered to your doorstep.
HINT: If you can't nab a seat at this venue, a second beer bar called Mikkeller and Friends can be found in Nørrebro. World travellers can also find Mikkeller bars in San Francisco and Stockholm.
Address | Viktoriagade 8, 1655 København V
Opening Hours | Sunday – Wednesday 1.00pm – 1.00am. Thursday – Friday 1.00pm – 2.00am. Saturday 12.00pm – 2.00am
Website | http://mikkeller.dk/
The Barking Dog
One who consumes alcoholic beverages regularly wouldn't expect to see the words "cocktail" and "pub" go hand in hand. But The Barking Dog in Copenhagen has defied expectation and has been (rightly so) crowned a cocktail pub. This Nørrebro establishment is a chilled place that has a good times vibe written all over it. Try the house special Lagerita, described as "a hybrid between a pint in a pub and a well-made Margarita". The bartenders will whip up one of the cocktails on their menu and you can order a fruit plate or veggie plate if you're feeling peckish. Open 7 days a week til late.
Address | Sankt Hans Gade 19, 2200 København N
Opening Hours | Wednesday – Thursday 4.00pm – 1.00am. Friday – Saturday 4.00pm – 2.00am. Sunday 4.00pm – 12.00am
Website | http://www.thebarkingdog.dk/
WHERE TO SHOP
Playtype
Graphic designers listen up. Playtype is your dream come true. The Danish foundry and online font shop evolved from a passion for typography and past commissions. The concept store along trendy Værnedamsvej features bespoke fonts on various items available for sale. Vamp up your home office or find a gift from a range of posters, mugs, T-shirts and more. Playtype works with brands and also accepts commissions. Check out their website for more information.
Address | Værnedamsvej 6, 1620 København V
Website | https://www.playtype.com
Wood Wood
A fashion & lifestyle brand born in Copenhagen, Wood Wood offers contemporary streetwear infused with strong sports elements. Rock style and attitude by combining high fashion with streetwear that draws inspiration from graffiti and street culture, music and art. Having successfully collaborated with big brands including Barbour, Eastpack and Adidas, shop Wood Wood's tailored pieces that focus on functionality as much as style.
Address | Grønnegade 1, 1107 København
Opening Hours | Monday – Friday 10.00am – 6.00pm. Saturday 10.00am – 5.00pm. Sunday 12.00pm – 4.00pm
Website | http://www.woodwood.com/storesmobil
Samsøe & Samsøe
From a small namesake shop in Copenhagen's Latin Quarter to an international fashion house, Samsøe & Samsøe's minimalist and wearable aesthetic has never wavered from its Scandinavian heritage. Channelling Copenhagen street style through its contemporary clothes, footwear and accessories for men and women, expect to make a big dent in your bank account.
Address | Multiple Locations
Website | http://www.samsoe.com/
Maria Black
Fascinated by how metals can be twisted to morph into different shapes and sizes, Maria Black fuels this fascination by designing and crafting fine jewellery in her Copenhagen-based studio. Using premium metals, her jewellery possesses a delicate simplicity that can be paired effortlessly alongside strong silhouettes. The designer is also a vocal advocate for diversity, individuality and empowerment. All of her polished, intelligent designs are gender-neutral and earrings can be bought individually.
Address | Silkegade 13, 1113 København K
Opening Hours | MOnday – Thursday 11.00am – 6.00pm. Friday 11.00am – 7.00pm. Saturday 10.00am – 4.00pm.
Website | https://www.maria-black.com/en/eu/
WHERE TO STAY
From sartorial streets to a thriving entertainment quarter along the canals, each of Copenhagen's neighbourhoods oozes in Scandinavian spirit.
Vesterbro
Selected by Lonely Plant's as one of the world's ten coolest neighbourhoods in 2017, you'll have to concur after spending ten minutes in the area. Walk along wide boulevards, find sartorial gems in trendy boutiques and sample top-notch cuisine at high-quality establishments around almost every corner.
Nørreboro
Not to be outdone, Vesterbro's northern neighbour is an excellent choice for those looking to enjoy the city's nightlife. With an array of bars to choose from the suburb is influenced by its multicultural roots which diversify the restaurant scene.
Frederiksberg
Formally a municipality independent of Copenhagen, Frederiksberg is typically treated as a part of the Danish capital given its proximity. A bit more posh than Nørrebro and Vesterbro, you'll also find an older, more established population. Flash your credit card shopping up a storm along Gammel Kongevej, feast in the gourmet's paradise of  Værnedamsvej and then catch your breath in the peaceful tranquillity of the royal gardens, Frederiksberg Have.
Christianshavn
Dominated by canals among several artificial islands, Christianshavn is unsurprisingly boasts the most nautical atmosphere of Copenhagen's neighbourhoods. The district has embraced an eclectic mix of residents with businessmen, students, artists and traditional families all living side-by-side. Join proud Christianshavners for a few beers and snaps at the century-old watering holes previously occupied by thirsty sailing merchants.

The Travel Quandary recommends…
Urban House
This uber hip hotel/hostel hybrid is located in the vibrant Vesterbro neighbourhood. A 2 minute walk from Central Station, Urban House offers check-in online meaning you can skip the queues at reception and make your way to the Urban Bar. Drop in for craft beer or a Southside cocktail but don't enjoy too many otherwise you might find yourself in the tattoo parlour at the end of the hallway by night's end. Urban House has a self-service kitchen, a laundry room, library & pool room, a private back yard and a "Hangover Lounge" for when you've had too much fun at the Urban Bar. Dorm rooms and private rooms available.
Address | Colbjørnsensgade 11, 1652 København V
Website | https://urbanhouse.me/
HOW TO GET THERE
Fly to Copenhagen
Copenhagen Airport, Kastrup is the main international airport serving Copenhagen, Denmark and is a major Scandinavia hub for European and intercontinental routes.
From Copenhagen Airport…
Copenhagen Airport is located in zone 4 (red zone). If travelling to Copenhagen city centre by train, metro or bus, you will need to buy a valid 3 zone ticket. A single ticket will cost 36 DKK. Alternatively a 24 hours City Pass costs 80 DKK for an Adult and is valid across zones 1-4 so you can travel all over town.
By train
If you're heading to Central Copenhagen then the train is your best option. Copenhagen Airport's train station is located underneath Terminal 3. Train tickets can be purchased at the DSB ticket office in Terminal 3 or designated ticket machines (Note: Machines only accept coins or major credit cards – no notes!). You cannot buy tickets on the train.
Trains to Copenhagen Central Station depart from Platform 2 and services run every 10 minutes during the day but with fewer services at night. The journey time is approximately 13 minutes.

By metro
Alternatively, some Copenhagen suburbs are best served by the metro. Copenhagen Airport's metro station is located right above Terminal 2. Tickets can also be purchased at the DSB ticket office or designated ticket machines (Don't forget – coins and major credit cards only! Notes not accepted). Take the M2 towards Vanløse Station. Services run every 4-6 minutes during the day and evening and every 15-20 minutes at night. The journey to Nørreport Station is approximately 13 minutes.

By bus
Buy your bus ticket from ticket machines in Terminal 3 or you can buy a ticket on the bus (Note: only Danish Krone coins are accepted by the driver).
Take Bus 5A from Copenhagen Airport. It will stop at Copenhagen Central Station, City Hall Square and Nørreport among other stations. Services run every 10 minutes during the day. The journey is approximately 30-35 minutes from the airport to Central Station.
Further information about public transport services in Copenhagen and Zealand can be found at the following website.
TIP: 24-hour public transport tickets for all zones for unlimited travel by bus, metro, train and harbour bus can be purchased at the airport, from ticket machines at train and metro station or as a mobile ticket on your smartphone. The 24-hour adult ticket costs 130 DKK.
City Pass
If visiting Copenhagen for a long weekend, purchasing a City Pass may be a cost-effective travel purchase. The City Pass grants unlimited travel on buses, trains, metro and harbour buses within zones 1 – 4, which includes the city centre and to and from the airport. The City Pass can be purchased at the airport or online.
24-hour City Pass Adult – 80 DKK
72-hour City Pass Adult – 200 DKK
Train to Copenhagen
Copenhagen is accessible by train from major surrounding cities including Stockholm (5 hrs) and Gothenburg (4 hrs) and Hamburg (4.5 hrs). Services are operated by Danish Railways and Swedish operator SJ.
WHAT TO KNOW
You Old Krone-y
Denmark's official currency is the Danish Kroner (DKK). Some establishments will also display prices in Euros however this is largely for informational purposes. Cash and international cards are accepted in Copenhagen.
Copenhagen Card
Discover Copenhagen and travel around the city without worry by purchasing a Copenhagen Card. The Copenhagen Card includes unlimited public transport travel in the entire capital region (including to and from Copenhagen Airport) as well as admission to more than 70 attractions and museums. You can purchase your Copenhagen Card from the service centre in Terminal 3 at Copenhagen Airport or else order yours in advance online.
24 hours – 389 DKK
48 hours – 549 DKK
72 hours – 659 DKK
120 hours – 889 DKK
Give Me Some Hygge
Over recent years, the Western world has gone crazy over "hygge" (pronounced "hue-gah"), a Danish word loosely translating to "wellbeing". It describes a mood, a feeling or moment of coziness and comfortable conviviality, whether alone or with others. So when in Copenhagen, remember to hygge – to be present in the moment. When you're feeling that warm and fuzzy feeling after drinking mulled wine or scoffing another cardamom bun, you are probably hygge-ing without realizing. Good on you.
Cycling Copenhageners
It's not just the Dutch who cycle everywhere. Cyclists compete with cars in Copenhagen where the two-wheeled vehicle is the preferred method of transport for half of the population for the work commute. Take care to look left and right at least twice when crossing a bicycle lane to avoid a collision. To blend in with the locals, hire a bicycle to explore the city.
WHEN TO VISIT
Spring & Summertime
Copenhagen is the most temperate of all the Scandi capital cities. The city truly comes alive in the Spring & Summertime. Most Danes will take their summer break in July. Temperature highs hover between 20 – 26 degrees Celsius across the warmer months. May and September will be a little less crowded but you will have the luxury of long-ish days and mild weather.
Copenhagen Distortion (Music Festival)
To kick off summer, Distortion offers a week of emerging dance music and orchestrate chaos to the masses in a celebration of urban culture. Over the first weekend of June, ravers take to the street in this mobile street party that starts in the Nørrebro and Vesterbro district and ends with a 2-day rave by Copenhagen harbour.
Christmas & New Year's Eve
Although not specifically renowned for its Christmas markets like the quaint German and French towns, the Danes still have some festive spirit in them. Copenhagen's Christmas markets begin in mid-November. You'll find the Christmas trees adorned with white lights, stalls selling licorice candles and seasonal staples gløgg (mulled wine) and julebryg (specially brewed Yuletide beer).
---
LIKE THIS POST? PIN IT AND SHARE IT!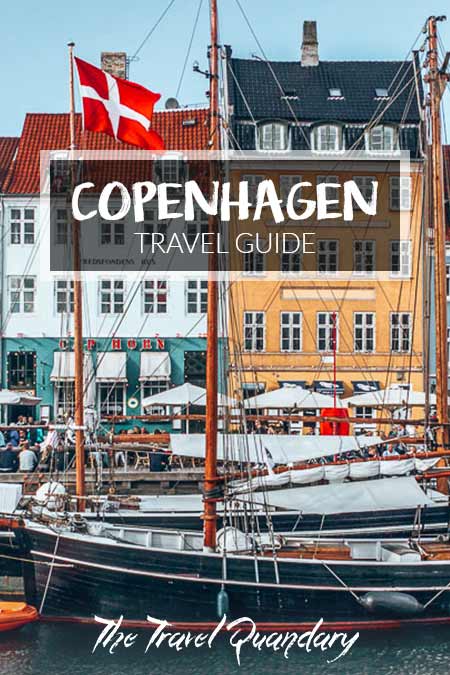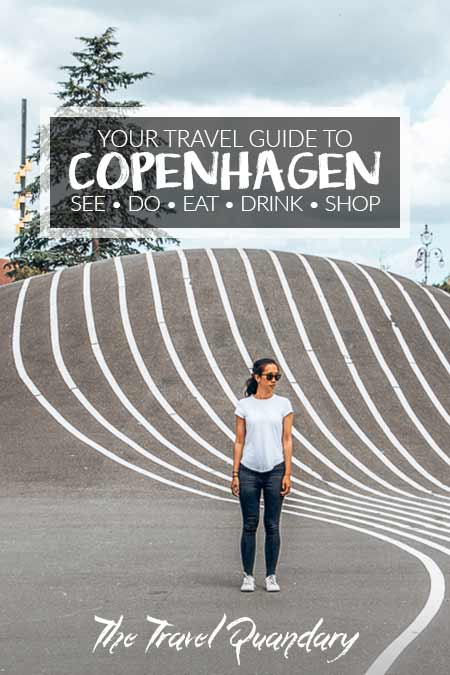 You might also like